About THERAtRAME?
THERAtRAME discovers and develops first-in-class small molecules targeting the tRNA epitranscriptomics for the benefit of cancer patients.
Our Mission
THERAtRAME discovers and develops new small molecule inhibitors targeting the tRNA epitranscriptomics to cure patients with untreatable cancer. The THERAtRAME discovery platform integrates unique sets of technologies to discover, develop and position new drugs to beat reluctant cancers. tRNA epitranscriptomics represents a new promising area for drug discovery in oncology. THERAtRAME ambitions to become a leader in the development and positioning of novel cancer therapies, bringing new hope to patients.
Our Vision
At THERAtRAME, we integrate an holistic vision of disease establishment with mathematical predictive models and artificial intelligence. We bring new treatment perspectives for cancer patients by exploring new target areas to develop innovative cancer therapies. THERAtRAME aims to discover and develop first-in-class inhibitors of the tRNA epitranscriptomics to bring new perspectives to patients with untreatable cancer.
Our Platform
THERAtRAME discovers and develops first-in-class small molecules targeting the tRNA epitranscriptomics for the benefit of cancer patients.

THERAtRAME platform discovery approach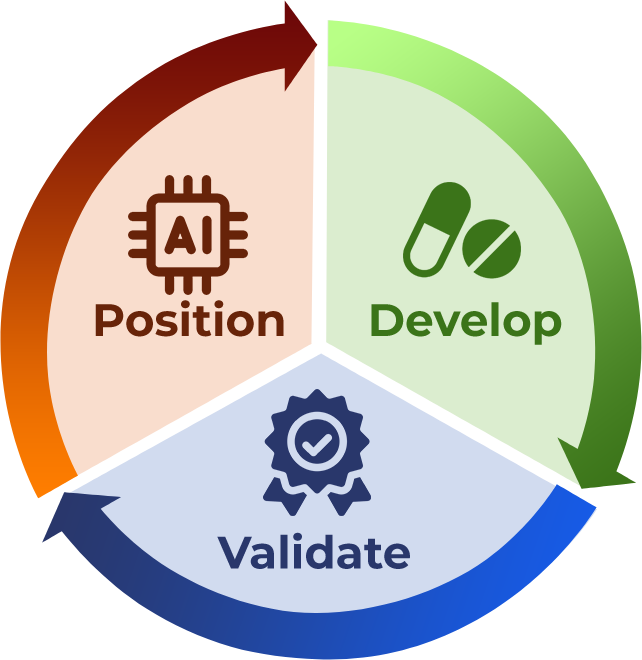 Position
THERAtRAME analysis methods allow the positionning of tRNA epitranscriptomics targeting drugs in oncological diseases.
Developer
THERAtRAME integrated screen approach discovers new potent and specific first-in-class inhibitors of the tRNA epitranscriptome.
Validate
THERAtRAME provides key technological and pre-clinical validation systems to allow fast, efficient and relevant testing of new drugs at each step of the drug discovery campaign.
Our Solutions
A new target space: cutting-edge science at the service of patients
Transfer RNAs (tRNA) mediate the translation of the genetic information (mRNAs) into cellular effectors (proteins). Chemical modifications of tRNA molecules promote cellular adaptation through reprogramming of protein expression, playing a key role in disease establishment, such as cancer.
At THERAtRAME, we exploit the latest scientific discoveries highlighting the unexpected importance of tRNA epitranscriptomics dynamics in cancer.
We design drugs targeting tRNA epitranscrimptomics in order to provide new therapeutic solutions for untreatable or resistant cancer patients.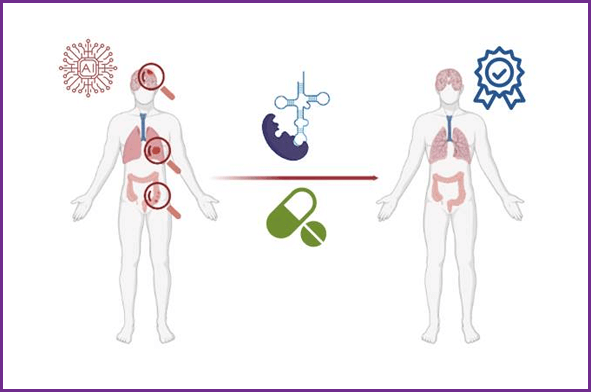 Our Team
BOARD MEMBERS

Christina Franssen
Investment Manager SRIW Life Sciences – Belgium
Christina Franssen joined the Board of THERAtRAME in 2022. She is an Investment Manager in Life Sciences. Christina has over 15 years of experience in innovation and research. Prior to joining S.R.I.W., she was the Business Development Manager and then the Director of state-of-the-art technology platforms at GIGA (University of Liège). Christina began her career as a research scientist at the University of Liège. There, she experienced a full cycle of entrepreneurship from the founding of a spin-off company to its exit. Christina holds a Master degree in Biology and a Ph.D. in Microbiology & Genetics from the University of Liège.

Didier Allaer
Board Member
Didier Allaer, 60 years old, is a Belgian business entrepreneur active in the biotech field since more than 30 years. He is the founder of Diagenode, now part of Hologic, a company active in the field of Life Science and Molecular Diagnostic. Didier is also Board member of several Biotechs including Smartcatch Toulouse France, and also Lacar Mdx Belgium. As an investor, Didier Allaer is active mainly in the biotech field in Belgium as well as in some high tech private equity funds.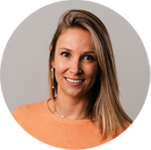 Sara Vandenwijngaert
Investment Manager Qbic3 – Belgium
Sara Vandenwijngaert, PhD, is an Investment Manager at Qbic. She has a background in life sciences and a passion for the valorization of innovative science. Sara obtained a PhD in Cardiovascular Medicine and for many years conducted or led biomedical research, both at the University of Leuven and Harvard Medical School. Afterwards, she managed the clinical science at the One Brave Idea initiative in Boston, a research enterprise funded by Verily, AstraZeneca and the American heart Association. Upon her return to Belgium, Sara managed a group in charge of clinical trials prior to joining the Qbic team.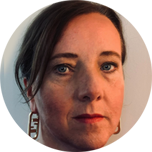 Leen Limbourg
Investment Manager, Noshaq – Belgium
Dr Leen Limbourg has a unique background, combining her medical degree with expertise derived from a successful medico-marketing career in corporates with a consultancy and start-up track record.
In her current position in the Life Sciences Investment team of Noshaq, she is offering an entrepreneurial approach and strategic support to the portfolio companies. Leen holds several board member roles, e.a. in the Flemish Institute of Biotechnology (VIB) and is the president of the board at VIPUN Medical.
She holds a Medical Degree from the University of Leuven, studied strategic health economics at Stockholm School of Economics, received her MBA from Vlerick Leuven Ghent Management School and holds Board Certification from Guberna.v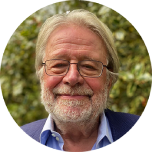 Marc Zabeau
Independent Chairman of the Board
Dr. Marc Zabeau is a seasoned biotech investor and entrepreneur with more than 30 years of experience in biotech venture creations. He has founded several biotech companies including Helix, KeyGene, GenScope and Methexis and was the former CEO of Trinean, a specialist in micro-volume molecular spectroscopy. Dr.Zabeau held professor positions in genetic engineering at the Vrije Universiteit Brussel (Belgium) and genome biology and functional genomics at the University of Ghent (Belgium). He succeeded Marc Van Montagu as scientific director of the Department of Plant Systems Biology at the Life Sciences Research Institute VIB.
MANAGEMENT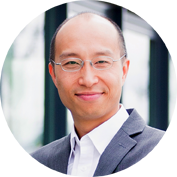 Ching Man Choi
CEO
Ching Man Choi brings over 15 years of experience in biotech financing, corporate development and biomedical research. Prior to joining THERAtRAME, Ching Man held Investor Relations and Business Development positions at the Euronext listed cell therapy specialist, Bone Therapeutics. In these roles, he helped Bone Therapeutics raised more than 77M€ in financing and drove the partnering outreach to pharma partners worldwide. Ching Man has gained extensive experience in fundamental and translational biomedical research in stem cell biology, genome engineering, neuroscience and immunology at the research institute VIB. He started his career at Janssen (Johnson & Johnson) where he investigated new potential drug targets in collaboration with Devgen (Syngenta), a former spin-off of University of Ghent and VIB. Ching Man holds a MSc in Biochemistry from University of Antwerp and a Master in Financial Management from the Vlerick Business School (Belgium).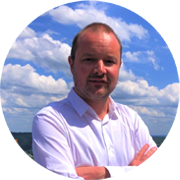 Pierre Close
CSO
Pierre Close is Associate Professor, senior FNRS and WELBIO investigator at the University of Liege, director of the lab of cancer signaling at GIGA-Research Institute. His work is devoted to tRNA epitranscriptopmics and its role in cancer. After a training in Pharmaceutical Sciences and a PhD in Molecular Cancer Biology at ULIEGE, he completed his post-doctoral training at Cancer Research UK (London, UK). He was an EMBO post-doctoral fellow at CRUK from 2006-2009 and received several awards, among them the Quinquennial Scientific Prize from the Belgian royal Academy of Medicine (2020). His research interests focus on non-genetic mechanisms of cancer cell adaptation with a particular focus on mRNA translation reprogramming and tRNA regulation. His laboratory recently uncovered the importance of wobble tRNA modification in cancer development and drug resistance. His work is supported by competitive national and international grants.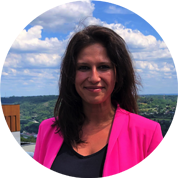 Francesca Rapino
COO
Francesca Rapino is FNRS and WELBIO investigator at the University of Liege, director of the lab of cancer stemness at GIGA-Research Institute. She has made key discoveries in the field of tRNA epitrancriptomics and cancer and her lab is now focusing on the priming role of tRNAs in differentiation and cancer stem cells establishment. After training in Molecular Biology at the University of Tor Vergata (Rome, Italy), she obtained a PhD in Molecular Pharmacy at the Goethe University (Frankfurt am Main, Germany) and then join the University of Liege for her post-doc. She has been awarded of several national and international prizes such as the King Baudouin Foundation award for biochemical research on cancer, and of competitive grants to support her work, (Welbio, Foundation against cancer). She has also been awarded of the ERC starting grant in 2020.
Careers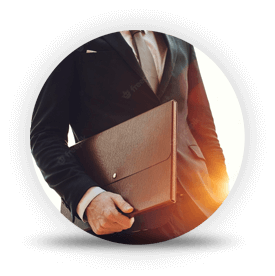 We are looking for a Drug Discovery Assay Developer Leader
Looking to join a new dynamic drug discovery start up?